Lawyers create app called 'LPO Real Property Practice' to facilitate real estate transactions. The past Chairman of the Anaocha Branch of the Young Lawyers Forum of the Nigerian Bar Association and the present Publicity Secretary of the Branch, Dr. Charles Dioha. Are the lawyers that create App to ease real estate practice. Dr. Dioha who is the secretary of the public relations department in Anaocha. And also the founder of Legal Practice Online & Associates; "DR CHARLES DIOHA COURT", A law office located in Awka, with a branch office at Ihiala, Anambra State.
The new App which is known as LPO REAL PROPERTY PRACTICE and is "designed to ease the activities of real estate in Nigeria." Dioha said. He also said the new app is similar to an online office for real estate professionals, as well as practising lawyers to lower the current hardhip and stress of professionals and lawyers (most especially the young lawyers) who engage in real property Practice. Furthermore, Dr Dioha said "the app is a digital platform where professionals will meet their potential customers, negotiate and earn a whole lot with ease."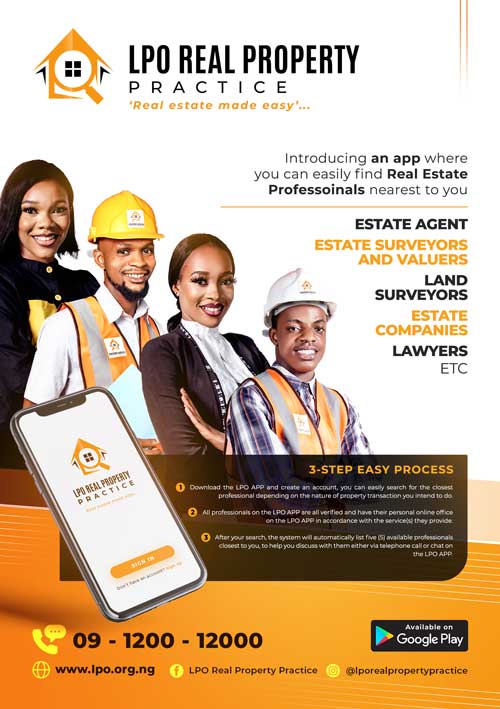 Lastly, click on the link below to download the App https://play.google.com/store/apps/details?id=ng.org.lpo.lpo
Finally, there is a book on The Rule of Law and International Arbitration. The book is available not only for Lawyers but for those individual interested in the rule of law. Written by Professor C.J Amasike, Ph.D; F.DRI; F.CIArb; M.ADRg; FIPA; FCTI. Furthermore, This book has 715 pages which contains 20 chapters and it is sold for 20,000 Naira or £25 per copy. For more information on the book, check the image below.